STABLE BLOOD PRESSURE WITH FOOT REFLECTION MASSAGE
Keywords:
Keyword: elderly, foot reflexology, blood pressure
Abstract
One of the diseases that arise because the blood vessels experience hardening (stiffness) in line with increasing age in the elderly is hypertension. This study aims to determine the effect of foot reflexology massage on the blood pressure of the elderly. The method used in this research is a pre-experimental method (one group time series design). Sampling technique Nonprobability sampling (purposive sampling). The total population is 30 and the number of samples is 28 respondents. The research data were taken using an observation sheet. The results showed that after foot reflexology therapy was carried out, blood pressure in the elderly decreased, most of them were mild hypertension as many as 24 respondents (85.7%). Data analysis used the Wilcoxon Signed Rank Test with a significance level of p 0.001. Foot reflexology massage in the elderly with hypertension is effective in lowering blood pressure in the elderly. The results of this study can be used to help reduce blood pressure in the elderly.
Keyword: elderly, foot reflexology, blood pressure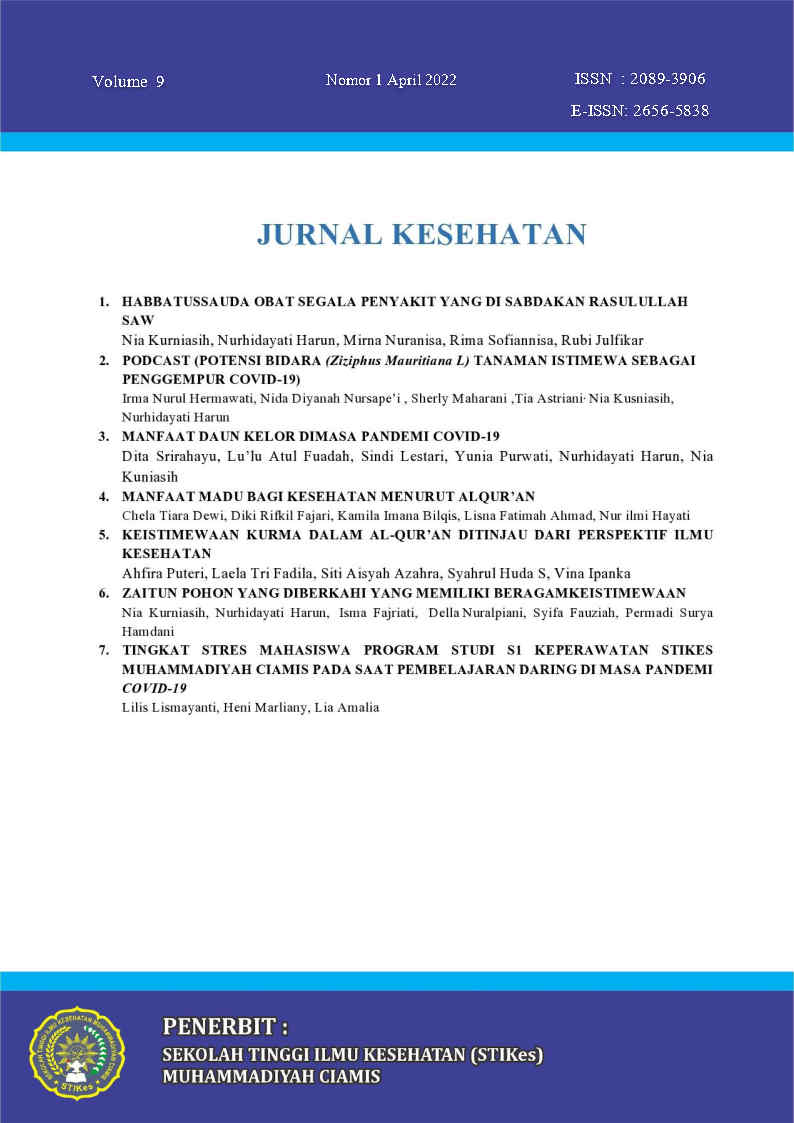 Downloads
How to Cite
Ethyca Sari. (2022). STABLE BLOOD PRESSURE WITH FOOT REFLECTION MASSAGE. JURNAL KESEHATAN STIKes MUHAMMADIYAH CIAMIS, 9(1), 38–47. https://doi.org/10.52221/jurkes.v9i1.126