Vol. 10 No. 1 (2023): Jurnal Kesehatan (April 2023)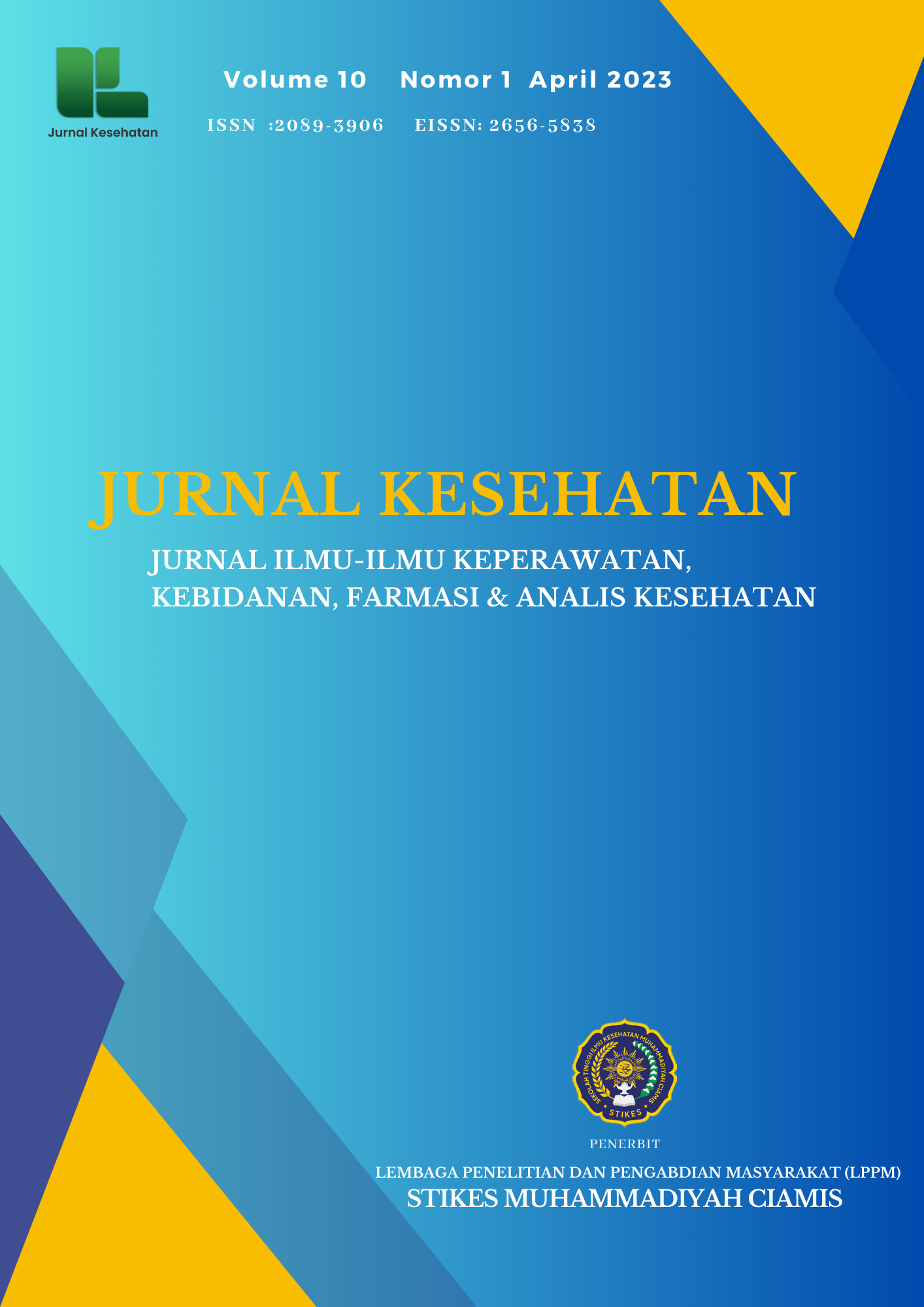 To readers of the STIKES Muhammadiyah Ciamis medical journal, we are proud to present the latest edition of this health journal. This journal contains quality articles written by authors who are experts in the health sector.
The latest edition of this journal raises various relevant and actual topics, such as patient satisfaction, child nursing, family nursing, Covid-19 care, and many more. We believe that the articles in this journal can provide inspiration, knowledge, and new insights for readers.
Finally, we would like to thank all the authors, reviewers, and editorial team who have contributed to this edition of the journal. We also thank all readers who have trusted and appreciated our work. Hopefully the health journal STIKES Muhammadiyah Ciamis can continue to be a means of disseminating information and knowledge that is beneficial to society.